Bin Rentals as low as $99 per day*
What bin do I need?
Our 4 yard bin is 6 feet wide x 12 feet long x 1.5 feet high.
Our 14 yard bin is 8 feet wide x 5 feet high x 12 feet long.
Our 20 yard bin is 8 feet wide x 5 feet high x 14 feet long and
Our 40 yard is bin 8 feet wide x 7 feet high x 20 feet long.
We carry bins for garbage, renovation material, dirt, bricks, blocks and other types of materials. All bins come with easy-to-open barn doors and are low to the ground for easy access. They also have rollers on the bottom to prevent damage to driveways.
*Bin Rental as low as $99 per day, minimum 3 days rental. Prices are subject to change
Call RedBins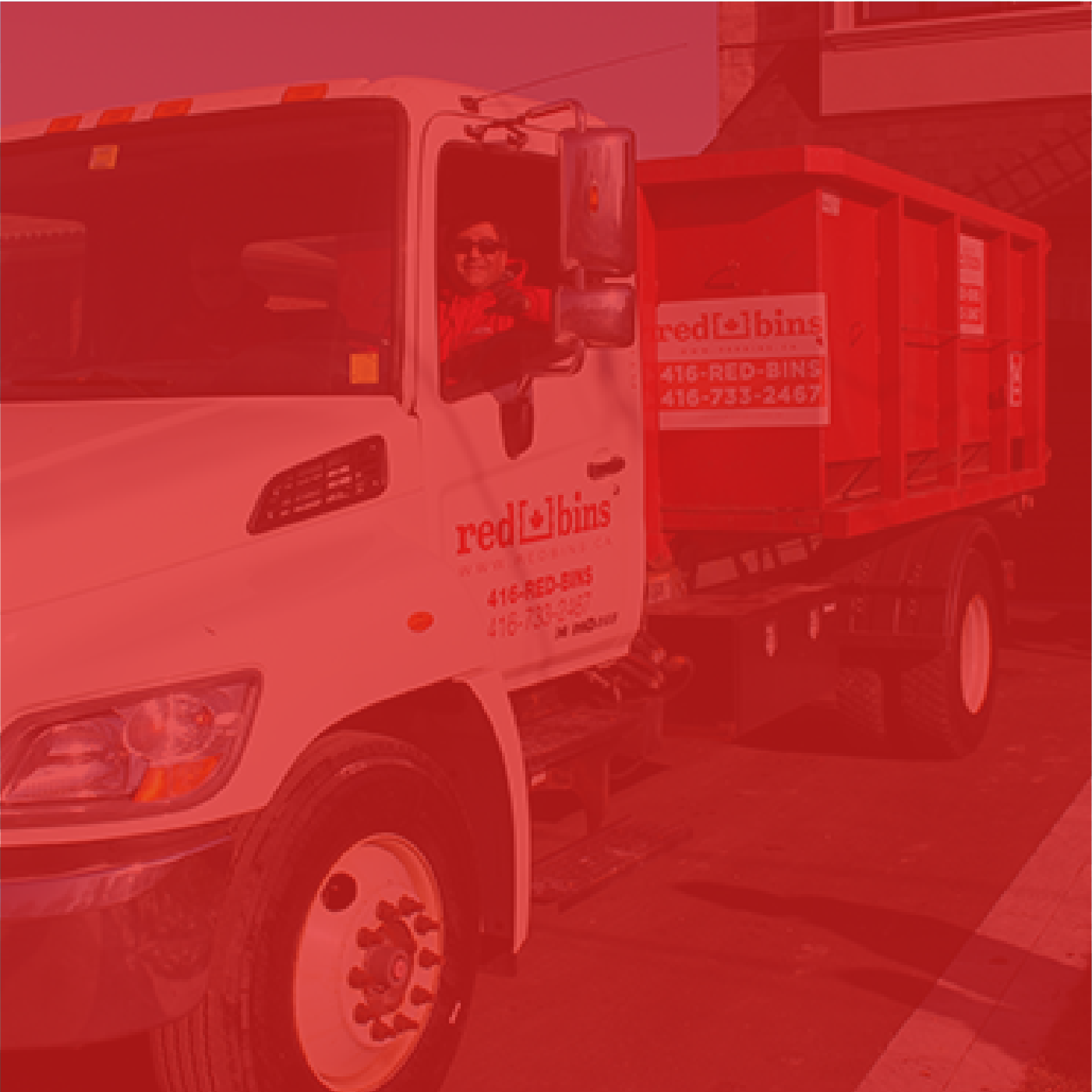 How do Bin Rentals work?
If you are moving, renovating, cleaning or decluttering your home, then you will want the most reliable bin rental for easy use and quick pickups. Once your disposal bin is loaded with all your junk, give us a call and we'll haul it away. We have sizes that range from our mini 4 yard disposal bin up to our largest 40 yard garbage bin.
RedBins' 14 yard disposal bin is the size of choice in most cases due to its 5 foot height which allows customers to access the disposal bin from all sides as well as the easy access swinging doors at the back.
Contact Us